Our Datawise London Cohort programme is an 8 month long programme designed to help small charities and community organisations learn how to better use data to shape services and influence change.
Divided into 5 stages – Discover, Learn, Analyse, Shape and Repeat, the programme will run over 8 day-long monthly sessions giving participants the time and space to learn new skills, meet peers and focus on working through their own data hunches and goals.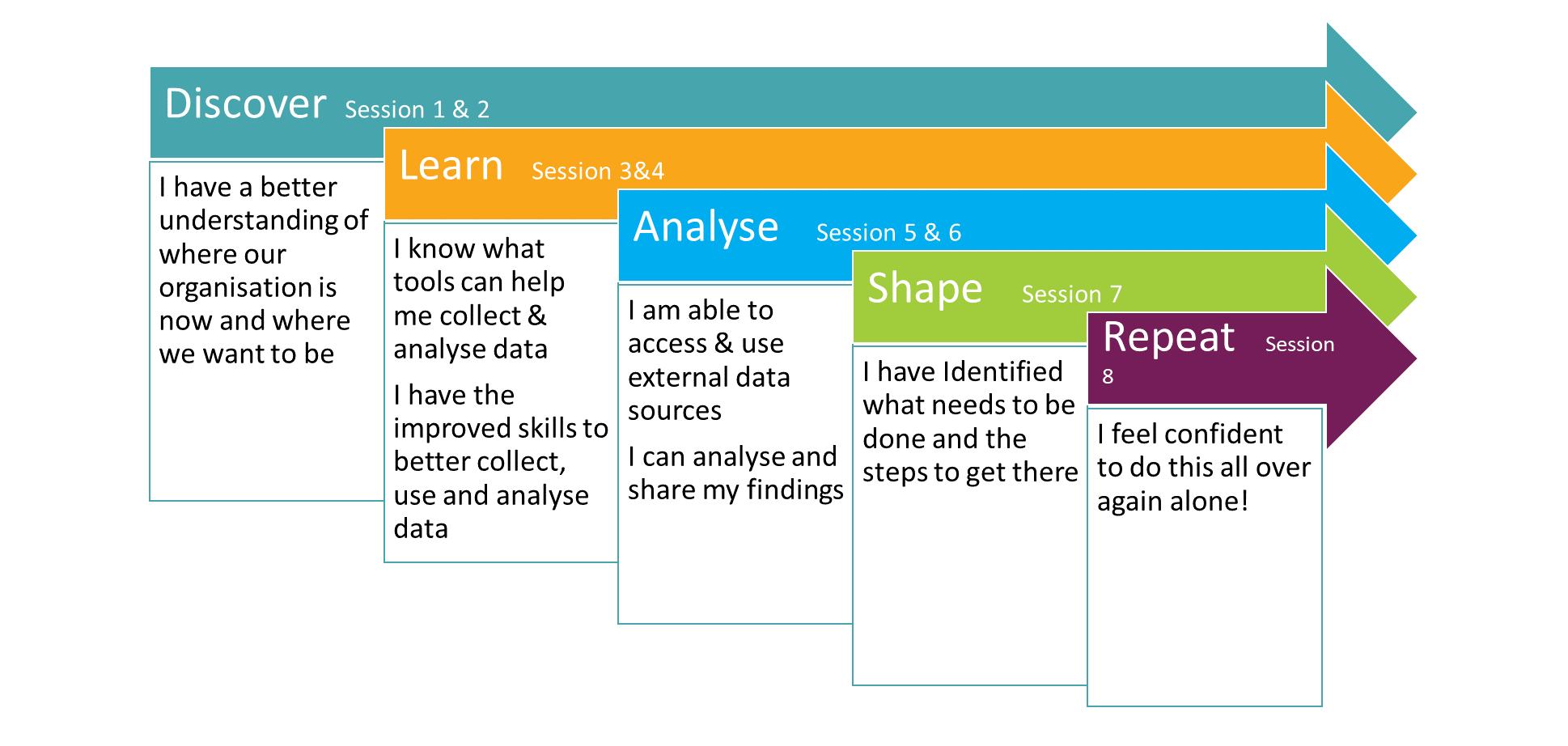 The monthly sessions are comprised of technical skill building and collaborative workshops to encourage peer learning. The content is shaped to a large extent by the goals set by the participants for themselves and by the 'hunches' they have identified and want to explore. This co-production approach lends flexibility so that programme can be customised for maximum benefit for the participant organisations.
The cohort participants are also encouraged to access the wider Datawise London training programme and Data Talks series.
Mentoring
As Datawise London is a partnership programme we have the luxury of lots of experts to call on to both deliver training sessions and to provide mentoring outside of the programme to the cohort participants. Each participant has been paired with a mentor from one of our partner organisations to help them achieve the goals they have set and to provide some tailored one to one advice.
Monitoring progress
In order to help participants monitor their progress throughout the programme, we worked with Data Orchard to offer participants the chance to use their Data Maturity Assessment tool. The Data Maturity Framework identifies 7 key themes and 5 stages to help organisations gauge where their organisation is on their data maturity journey, benchmark against others in the sector, and identify areas for improvement.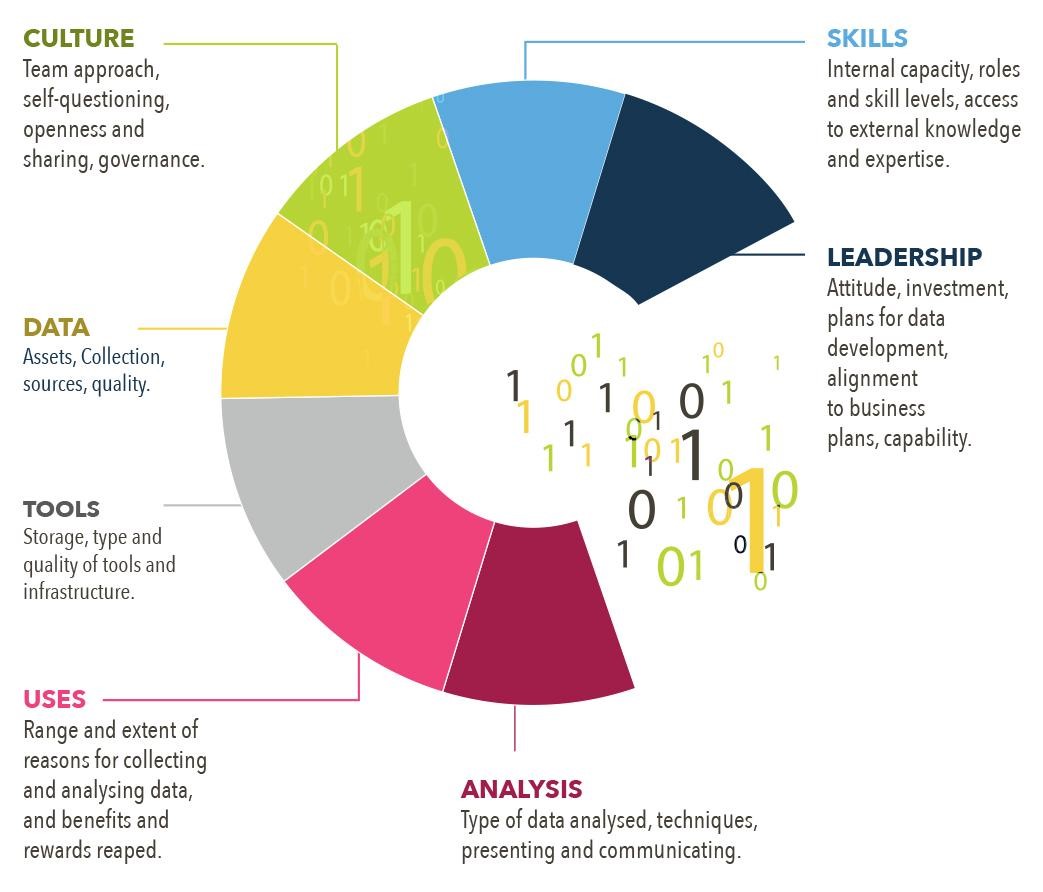 Participants will then use the Data Maturity Assessment tool again at the end of the programme, and then one year later, to help them track their own journey.

At the same time, Makerble our Datawise London partner, has provided us with a platform to enable participants to track their progress, share resources and post tips.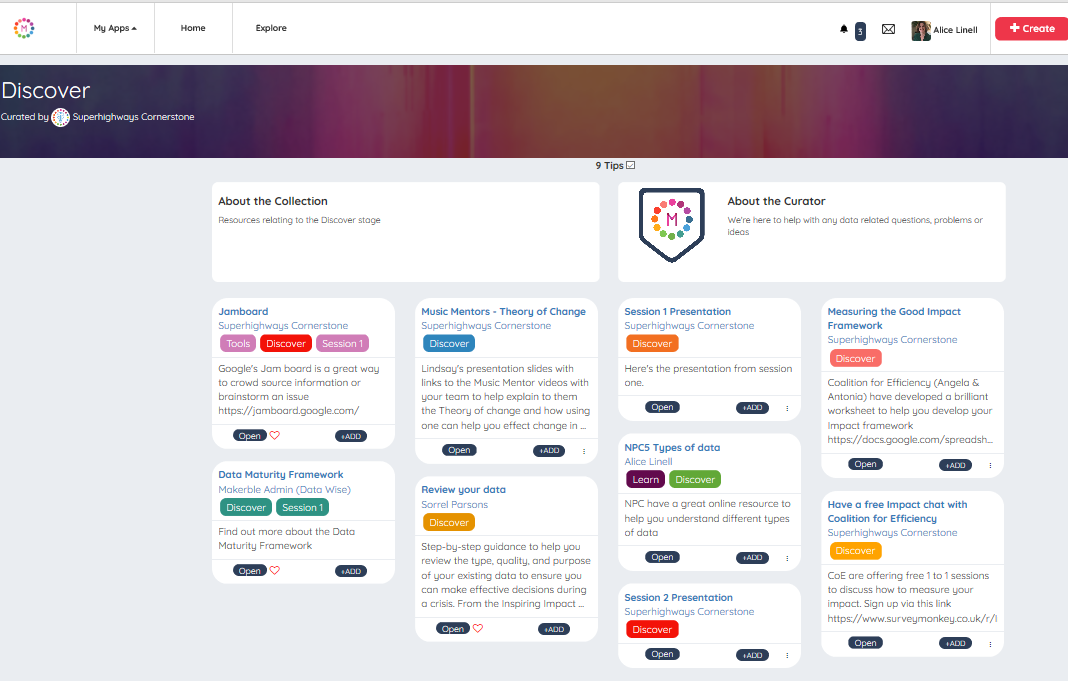 Loading...